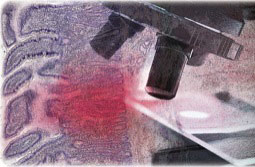 New York—Despite a reputation for rampant medical testing in the United States, the diagnosis rate for celiac disease is far lower than the disease's estimated prevalence.
"The fact of the matter is that most U.S. patients with celiac disease are undiagnosed," said Benjamin Lebwohl, MD, MS, who spoke on the topic at the Intestinal Immune-Based Inflammatory Diseases Symposium, held at Columbia University Medical Center, New York City, in March.
"We know from multiple seroprevalence studies that 0.7% to 1% of individuals in this country have celiac disease. Yet, from the studies that also ask patients, 'do you have a diagnosis of celiac disease,' the majority was not diagnosed."
Dr. Lebwohl, who is assistant professor of clinical medicine and epidemiology at the Celiac Disease Center, Columbia University, New York City, discussed several aspects surrounding celiac disease that he and his colleagues have been studying that may shed some light on why some diagnoses are missed.
Falling Short on Biopsy Specimens
The diagnosis of celiac disease requires an endoscopy and a biopsy—gross appearance of duodenal mucosa is not enough.
"We know that villous atrophy can be patchy," Dr. Lebwohl said. Guidelines from the American Gastroenterological Association specify that at least four biopsies should be obtained when celiac disease is suspected (AGA Institute. Gastroenterology 2006;131:1977-1980); however, adherence to these guidelines is variable.
Analyzing a U.S. pathology database, Dr. Lebwohl and his colleagues found that of more than 132,000 patients who underwent duodenal biopsy between 2006 and 2009, only 35% had four or more biopsies submitted (Lebwohl B et al. Gastrointest Endosc 2011;74:103-109).
"The most common number was two, probably because you can take two specimens with one pass of the biopsy forceps," Dr. Lebwohl said. "If the practitioner is not aware or doesn't believe that taking more specimens increases your diagnostic yield, he or she might stop at two."
Adherence to the guidelines varied by clinical indication, but was never higher than 50%, and even when the indication was explicitly celiac disease, fewer than 40% of patients had four or more specimens submitted.
"According to this data set, if fewer than four specimens were submitted, the prevalence of celiac disease was 0.7%; if four or more specimens were submitted, this increased to 1.8%," Dr. Lebwohl said. "It's a 1% absolute increase, but one could also interpret that as a doubling in diagnostic yield when the guidelines are [followed]."
Variable Adherence to Guidelines
After completing their analysis, Dr. Lebwohl and his colleagues found there was wide variability among practitioners: a small cohort of gastroenterologists who nearly always adhered to the guidelines, and a larger cohort who seldom or never did. This led the researchers to investigate the association between practice milieu and guideline adherence.
"Physicians don't practice in isolation; they practice in endoscopy suites in different regions throughout the United States. We wanted to know whether the physician's procedure volume, the number of physicians per endoscopy suite and the regional gastroenterologist density affected adherence," he said.
They found that busier practitioners were less likely to adhere to the guidelines: For every additional 100 procedures per endoscopist, the odds of the endoscopist submitting four to six biopsy specimens decreased by 8%. Conversely, for every additional endoscopist per suite, the odds rose by 8%. The density of endoscopists within a given zip code, however, had no influence one way or the other.
"Having other gastroenterologists nearby was important, but only if they're down the hall," Dr. Lebwohl said, suggesting colleagues may help keep each other informed and up to date on guidelines and practice trends.
Missed Opportunities for Biopsy
Examining the Clinical Outcomes Research Initiative database for patients who underwent endoscopy for the indications of diarrhea, iron deficiency, anemia and weight loss—all of which are manifestations of celiac disease that warrant consideration of a duodenal biopsy—Dr. Lebwohl and his colleagues found the majority of patients were not being biopsied at all (Lebwohl B et al. Gastrointest Endosc 2012;76:779-785).
"Of 13,000 procedures, only 43% had a duodenal biopsy when undergoing endoscopy for these indications," Dr. Lebwohl said. "These rates are increasing, but the 50% mark was only passed in 2009."
Wondering if patients were really being missed, Dr. Lebwohl and his colleagues analyzed electronic medical records of 17 patients, all of whom had undergone endoscopy at their center before the endoscopy that diagnosed celiac disease.
"The most common number of biopsies performed on those patients during the nondiagnostic endoscopy was zero, and the number of patients who had four or more specimens was very low," Dr. Lebwohl said.
He noted that it is somewhat controversial to suggest that all patients who undergo endoscopy should have a routine duodenal biopsy, and that the cost-effectiveness of doing so in patients with gastroesophageal reflux disease had not been established.
"Still, the fact that many patients with celiac disease had already undergone endoscopy suggests to me that patients probably are slipping through the cracks," Dr. Lebwohl said.
The Pathologist's Interpretation
Although the endoscopist performs the biopsy, the pathologist also contributes to the diagnosis of celiac disease, leading to another factor in the underdiagnosis of the disease.
"Even if the endoscopist takes an appropriate number of biopsies, the diagnosis could still be missed," Dr. Lebwohl said.
Dr. Lebwohl described a study that compared biopsy interpretation of Columbia pathologists experienced in celiac disease histopathology with those rendered by pathologists practicing in other settings.
"When we compared our pathologists' interpretations of the same biopsy slides with those reviewed at university hospitals, there was good correlation," Dr. Lebwohl said (Arguelles-Grande C et al. J Clin Pathol 2012;65:242-247).
But when the Columbia pathologists' interpretation was compared with those provided by pathologists at community hospitals and at commercial laboratories, the correlation declined to moderate.
"So there appears to be inter–pathology laboratory variability with regard to histopathology interpretation," said Dr. Lebwohl.
There are multiple explanations for this variability, said Govind Bhagat, MBBS, professor of clinical pathology and cell biology in medicine at Columbia University, and senior author of the pathology comparison study.
"There are issues with sample preparation. For the most part, in the United States, biopsies are not oriented in the endoscopy suite or prior to processing in the laboratory. When there is no orientation, assessment of villous atrophy or crypt hyperplasia becomes challenging." This can lead to both underdiagnosis and overdiagnosis of celiac disease, he said.
Addressing the problem of sample orientation may be a bit tricky because it adds to cost, and it's not clear whose responsibility it is—the gastroenterologist's or the pathologist's.
"Is it cost-effective? Should it be done? That's out for debate," Dr. Bhagat said. "But orientation of the samples will benefit histopathology review. Also, being aware of and using ancillary tests, like immunohistochemical stains to evaluate any increase in enteropathy lymphocytes, which might not be obvious on review of light microscopy features, would help bolster the diagnosis of celiac disease."
To a large degree, however, inter-laboratory variability may stem from simple lack of awareness.
"One reason may be that the pathologist is not familiar with the spectrum of histopathologic alterations associated with celiac disease, or is not thinking about celiac disease, as it is still not a very common diagnosis outside of specialized or tertiary care referral centers," Dr. Bhagat said. "A high proportion of reports from referring institutions lacked data regarding the degree of villous atrophy and many didn't even mention the presence—or lack—of an increase in intraepithelial lymphocytes.
"But there is also a lack of information from the clinicians, who perhaps themselves aren't aware, or who haven't provided information to rule out celiac disease as a reason for the patient's symptoms, alerting the pathologist that that's what they should be evaluating for," Dr. Bhagat said.
Correcting the discrepancy in celiac disease diagnoses among different types of pathology laboratories, and raising the rate of diagnoses overall, will probably require some degree of education of all parties involved, Dr. Bhagat said.
"Awareness is multifaceted. Patient awareness also will drive physician awareness. Pathologists and clinicians who attend seminars or symposia about celiac disease will realize this is something we need to check off or think about."